Archive for February, 2010
class="post-564 post type-post status-publish format-standard hentry category-memes tag-ruby-tuesday tag-wordless-wednesday" 564
Postado por Adie, February 23rd, 2010
class="post-562 post type-post status-publish format-standard hentry category-memes tag-friday-quotes" 562
Postado por Adie, February 5th, 2010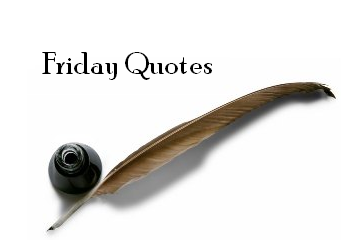 …To know how to grow old is the master-work of wisdom, and one of the most difficult chapters in the great art of living.
- Henri Amiel
Happy Friday!
View other participants here.
class="post-559 post type-post status-publish format-standard hentry category-memes tag-music-monday tag-ray-charles tag-you-dont-know-me-by-michael-buble" 559
Postado por Adie, February 1st, 2010
One of my favorite songs of all time… You Don't Know Me by Michael Buble. The video below is his tribute to the original singer, Ray Charles.
Happy Monday!

Come join Music Monday and share your songs with us. One simple rule, leave ONLY the actual post link here. You can grab this code at LJL Please note these links are STRICTLY for Music Monday participants only. All others will be deleted without prejudice.
Powered by MckLinky Click here to enter your link and view the entire list of entered links…
PS: Because of spamming purposes, the linky will be closed on Thursday of each week at midnight, Malaysian Time. Thank you!